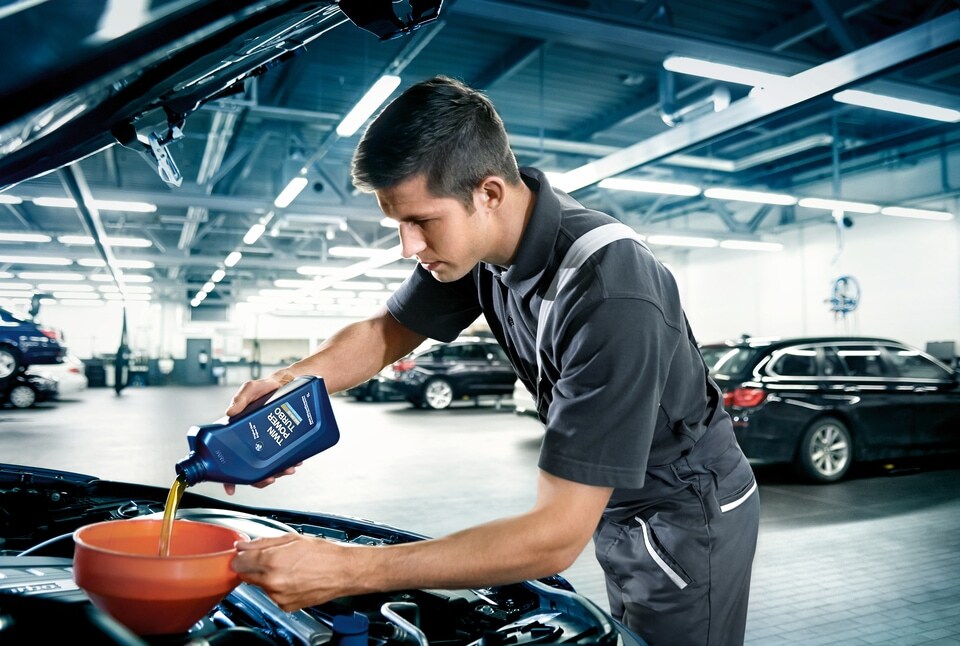 BMW Service and Oil Changes
It's a significant decision to invest in a BMW when you need a new automobile. This is a high-end vehicle that will provide you with years of luxury and reliability as long as you take good care of it. An oil change is an effortless maintenance item that we perform at our BMW of Bowling Green service center. While it might not seem like a big deal, an oil change can increase your vehicle's overall efficiency and keep it running reliably outside the Springfield area. If you have other questions regarding oil changes for your BMW, here are some commonly asked questions to take into consideration.
How do I know when to get my oil changed?
The frequency of your oil changes will depend on the amount of mileage that you've driven over the past few months. Some people stick to the rule of one oil change every six months. It's also an excellent option to get an oil change every 3,000 to 5,000 miles. For most people in the Glasgow area, this still falls into the six-month frequency. If you're not sure when an oil change should be completed, check your owner's manual for a recommendation. Our service technicians can also help get you on a proper schedule.

Conventional oil versus synthetic oil
Conventional oil is a natural product from the earth that isn't made in a factory. Some people prefer this option for their vehicle because it's cheaper and works well for both new and old cars. Synthetic oil costs a little bit more per oil change, but synthetic oil is very consistent. People in the Franklin area appreciate this reliability and feel their vehicle will run better when the same product is being used each oil change.
If you have further questions regarding oil changes for your BMW, contact BMW of Bowling Green for assistance. We pride ourselves on providing a full range of services for our Portland and Elizabethtown customers. We want to make sure that your vehicle is dependable for years to come, and we want to share information with you that will protect your investment.
Service Hours
Monday

8:00AM-5:00PM

Tuesday

8:00AM-5:00PM

Wednesday

8:00AM-5:00PM

Thursday

8:00AM-5:00PM

Friday

8:00AM-5:00PM

Saturday

8:00AM-5:00PM

Sunday

Closed